Montgomery County Car Accident Lawyer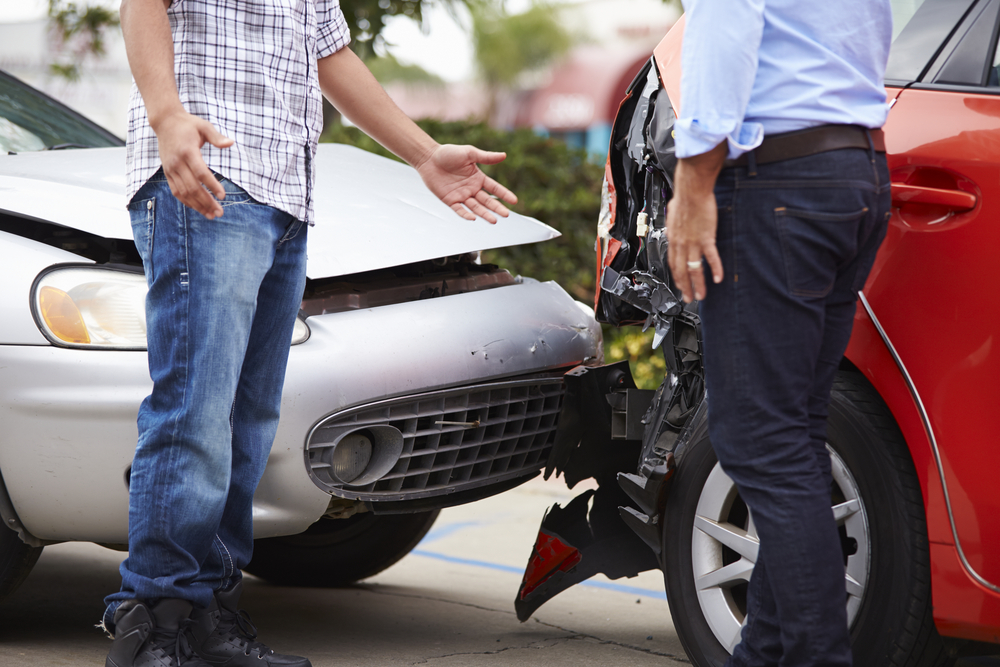 Auto Accident Attorneys Serving Montgomery County, PA
Injured in a crash? Our attorneys fight for full compensation
Getting hurt in a collision always comes with a cost, but the car accident lawyers from Villari, Giannone and Matteo have helped injured crash victims throughout Montgomery County recover the compensation they need and deserve. You've been injured in a collision and need help ─ make things easy on yourself and get a car accident attorney from our law firm to fight for you. Act now — contact us today for your free consultation. We serve clients in locations throughout Montgomery County, including West Norriton, East Norriton, Bridgeport, Plymouth Meeting, Whitemarsh, Norristown, and King of Prussia.
When you've been injured in a car accident caused by someone else, there's nothing more valuable than having an experienced lawyer from our legal team in your corner, advocating for your best interests. That's because we know what it takes to win in Montgomery County and have a proven record of results.
The secret to our success is simple: we don't treat you like a number or a name on a piece of paper. We treat you like a real person and understand the work we do for you can have a huge impact on your life. We realize your claim isn't just about money ─ it's about your health, wellbeing, and future. That's what drives our personal injury attorneys, and that's what makes our law firm so powerful.
Personal injury lawyers who know how to win
The attorneys from our legal team are ready to put their knowledge and experience to work for you. If you were hurt in an accident in West Norriton, East Norriton, Bridgeport, Plymouth Meeting or Whitemarsh, you need a personal injury lawyer from our law firm to protect your rights and hold the responsible party accountable. Our attorneys can help you with:
It doesn't matter if you were rear-ended in West Norriton or got into a car crash with someone texting and driving in East Norriton. Maybe you had a collision with an 18-wheeler in Bridgeport, were struck by a drunk driver in Plymouth Meeting or had a slip and fall accident in Whitemarsh. Whatever the details of your case are, our personal injury lawyers are ready to listen to you, answer your questions, and explain your legal options.
Don't abandon your rights. Show them you're serious and get an attorney.
If you get injured in an accident due to the negligence of someone else, you shouldn't have to fight tooth and nail to get the compensation you're entitled to. Unfortunately, there's a good chance you'll end up in conflict with an insurance company over your claim. A lot of insurance companies will try to pressure you into accepting a quick settlement even if that settlement doesn't end up covering the true cost of your accident-related expenses. Insurance companies do this because the less they pay out in settlements, the more they make in profits. Don't let them take advantage of you, and don't settle for less.
Our personal injury lawyers know how to negotiate with insurance companies on your behalf. That's because we have over 40 years of experience winning claims for people in West Norriton, East Norriton, Bridgeport, Plymouth Meeting, and Whitemarsh. If the insurance company still won't cooperate, our attorneys aren't afraid to take the next step and fight for you in court.
Give yourself the upper hand with insurance companies and discover what the legal team from Villari, Giannone and Matteo can do for you. Contact us today for your free consultation.
"Want to thank all of you once again not only for your professional services but your friendship and feeling like family through all of these past four years as we fought to rebuild Stefanie's life. I could not have made a better choice for helping us through this ordeal."

Karl

"They are all very helpful, caring and they do everything to try to make sure you as a client are OK and get you what you deserve. I would recommend them to anyone. They are a great law firm."

Tiffany

"I will happily be recommending your firm to anyone who may need your help in the future because of Jen, Eric and Brian."

Michelle
Hear What Our Clients Have to Say