What Should I Do If I'm Involved In A Motorcycle Accident?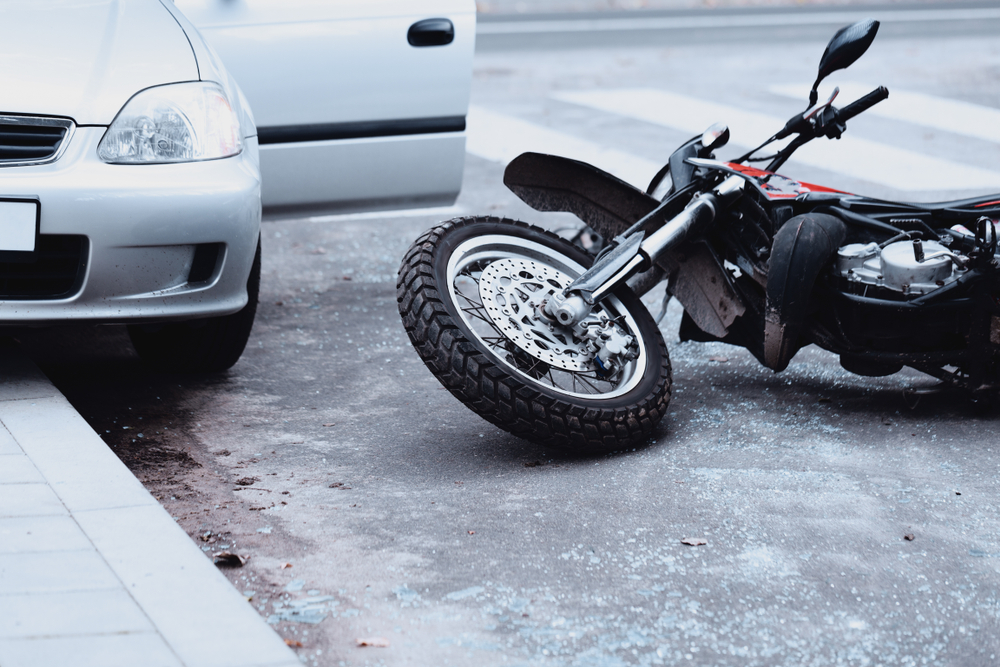 Helpful advice from attorneys you can trust
Knowing what to do after a motorcycle accident can be confusing. Friends and family might tell you to do one thing. Insurance companies might offer you completely different advice. Knowing who to trust can be confusing.
Fortunately, you're not alone. Our experienced Philadelphia motorcycle accident attorneys at Villari, Giannone and Matteo have years of experience handling such complicated accidents. That's why we created this page outlining our suggestions for what to do after a serious motorcycle accident.
Our suggestions are based on years of hard work handling motorcycle accident claims throughout Pennsylvania and New Jersey. Find out how we can help you with your case. Contact us and schedule your free case evaluation today.
Step by step advice
Seek immediate medical attention – If you're at the scene of your accident, call for emergency medical help. If your accident happened several hours or days ago and you have not yet been to a doctor, make an appointment with your doctor right now. If anything feels wrong, consider going to an emergency room immediately. You could have a life-threatening internal injury.
Call the police – Accidents involving collisions between two motorized vehicles should always be investigated by the police. The driver who caused your crash might try to talk you out of calling the police. Never agree with them. Having the police investigate your accident is always the right thing to do, especially when another driver caused your crash.
Take photographs – Pictures can often be valuable pieces of evidence. That's especially true for motorcycle accidents. Before the vehicles are moved, take several photos of the accident exactly as it occurred. Also make sure to take photos of:

Damage to motorcycle
Damage to other vehicles
Skid marks on road
Contributing road conditions (pot holes, unmarked obstacles, etc.)

Talk to witnesses – If someone saw your crash, make sure you talk to them immediately before they leave the scene of the accident. Witness testimony can often make a dramatic difference in the outcome of your case. Get the witness's full name, address and phone number so investigators can talk to them later if necessary.
Take notes – The more information you have from the scene of your motorcycle accident, the better. Write down anything you think might have contributed to your motorcycle accident as soon as possible. This could include weather conditions, malfunctioning traffic lights, glare of the sun in your eyes, etc.
Contact us – Having an experienced attorney on your side promptly after your accident can often make a dramatic difference in the outcome of your case. We can help you every step of the way after your accident.
Contact your insurance company – After you contact us, we then recommend contacting your insurance company to notify them that you have been in an accident. Keep your comments to minimum. Anything you say could be used later to deny your claim. If they have any questions, tell them to contact us. We know how to deal with insurance companies directly.
Don't talk about your case – Anything you say or write (for instance, on social media websites) could be used by insurance companies to reduce or deny your accident claim. The same is true if the insurance company for the other driver contacts you about your accident. Do not talk to them. Direct them to contact us. We know what to say to win your case.
"Want to thank all of you once again not only for your professional services but your friendship and feeling like family through all of these past four years as we fought to rebuild Stefanie's life. I could not have made a better choice for helping us through this ordeal."

Karl

"They are all very helpful, caring and they do everything to try to make sure you as a client are OK and get you what you deserve. I would recommend them to anyone. They are a great law firm."

Tiffany

"I will happily be recommending your firm to anyone who may need your help in the future because of Jen, Eric and Brian."

Michelle
Hear What Our Clients Have to Say