Who Pays For Truck Accidents?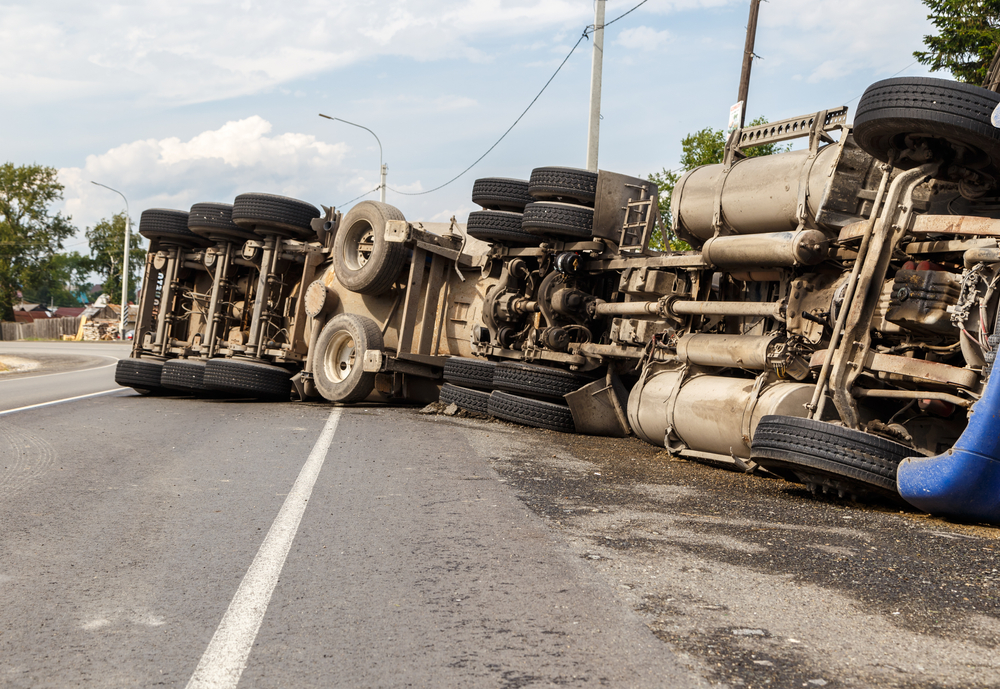 How much does a Philadelphia lawyer cost?
This seemingly simple question often turns out to be far more complicated than many people expect. That's because truck accidents often turn out to be very complex, especially when it comes to determining who's responsible for compensating injury victims. That's because you could be dealing with several businesses in addition to the truck driver.
The answer often depends on several factors, including the exact circumstances surrounding your truck accident and whether someone violated Federal Motor Carrier Safety Administration (FMCSA) regulations governing the trucking industry. And even then, there could be more than one person or corporation responsible for compensating you for your truck accident.
That's why it's critical that you talk to an experienced truck accident lawyer as soon as possible about your case. At Villari, Giannone and Matteo, we can review the details of your case with you, then work with you to pursue the maximum compensation for your crash.
Who compensates you
Depending on the circumstances of your truck accident, you may be able to successfully obtain compensation for your truck accident from the following parties:
Truck driver – We may be able to pursue compensation from the driver if he or she was asleep at the wheel, texting while driving, intoxicated or driving recklessly, for example.
Trucking company – Sometimes, trucking companies force drivers to work longer hours, hire an unlicensed or inexperienced trucker, or even falsify records or break FMCSA rules and regulations.
Leasing company – Sometimes trucking companies lease or rent their trucks, so other insurance may be available.
Truck manufacturer – If there was a design defect or problem with the truck that can be traced back to the manufacturer, you could have a case against the company.
Company that loaded truck – This scenario often involves the company improperly loading the truck or not properly securing the contents of the truck.
Company that manufactured products on truck – Whether it's hazardous materials on the truck that caught fire or defective packaging that caused the contents to shift in transit, this company could be held responsible for your crash.
Insurance companies for any of these companies – Even if the driver or company admits responsibility, be prepared for their insurance companies to do everything they can to reduce or deny your accident claim altogether.
Don't try to tackle your truck accident claim on your own. Make sure you take your case seriously right from the start. Contact us and schedule your free case evaluation today.
Why choose us
In a perfect world, the truck driver or company responsible for your accident would admit wrongdoing and you would be fairly compensated for your crash. Unfortunately, that's not what normally happens.
Instead, the truck driver, the trucking company or whoever else is responsible for your truck accident will often deny doing anything wrong. They might even try to claim that you did something to cause your crash.
That's why you need us on your side. Our attorneys know how to hold trucking companies, and anyone else responsible, for their actions. And if they refuse to cooperate, we're prepared to take them to court and file a lawsuit against them on your behalf. We fight for justice.
"Want to thank all of you once again not only for your professional services but your friendship and feeling like family through all of these past four years as we fought to rebuild Stefanie's life. I could not have made a better choice for helping us through this ordeal."

Karl

"They are all very helpful, caring and they do everything to try to make sure you as a client are OK and get you what you deserve. I would recommend them to anyone. They are a great law firm."

Tiffany

"I will happily be recommending your firm to anyone who may need your help in the future because of Jen, Eric and Brian."

Michelle
Hear What Our Clients Have to Say