Philadelphia Spinal Cord Injury Lawyer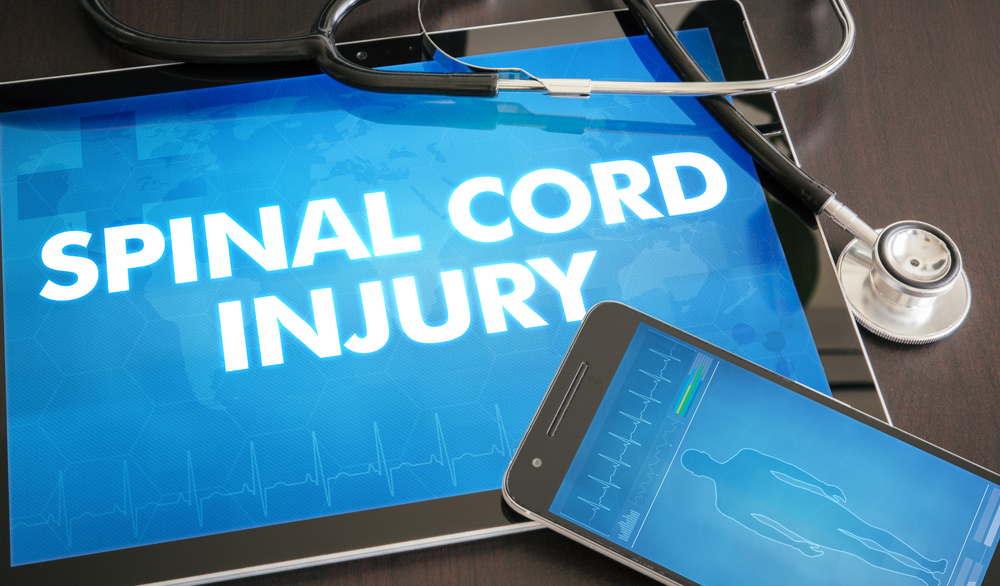 Client-Focused Philadelphia Spinal Cord Injury Lawyer Assists Accident Victims Through the Difficult Recovery Process in Pennsylvania and Throughout New Jersey
Spinal cord injuries are one of the most devastating types of injuries that a person can suffer in an accident. Because spinal cord damage cannot be repaired, these injuries often leave accident victims with lifelong disabilities and medical and personal needs. When you have suffered a spinal cord injury in an accident that was someone else's fault, a Philadelphia spinal cord injury lawyer from Villari, Giannone and Matteo can help you get the financial recovery you need.
Our firm is not afraid of putting in the work necessary to get the best possible outcome in your case. Unlike other firms that will take whatever settlement they can get, we are prepared to fight as long as needed, including taking your case to trial if necessary. Our attorneys never forget that we are not just working on legal cases, but we are also working for our clients. 
If you've suffered a life-altering spinal cord injury, get the legal help you need to recover compensation for your treatment and care. Reach out to Villari, Giannone and Matteo for a free, no-obligation case evaluation to discuss your legal rights and options in your case with a Philadelphia spinal cord injury lawyer from our firm. 
Common Causes of Spinal Cord Injury
At Villari, Giannone and Matteo, we assist clients with recovering compensation for spinal cord injuries that were suffered in accidents or incidents such as:
Symptoms and Treatment of Spinal Cord Injuries
Spinal cord injuries may be classified as incomplete when you retain some motor or sensory function below the injury area, or as complete if all feeling and motor function has been lost below the spinal cord injury. Spinal cord injuries can result in a wide range of symptoms depending on whether it is an incomplete or complete injury and the site of the injury. Common symptoms include:
Intense pain or stinging sensation or feeling of pressure in the neck or back
Loss of movement, weakness, lack of coordination, or paralysis
Loss of bladder or bowel control
Altered sensation or loss of sensation of touch, heat, or cold
Spasms or exaggerated reflexes
Changes to sexual function and sensitivity and fertility
Difficulty breathing, coughing or clearing the lungs
Unfortunately, current medical technology cannot yet reverse the damage from a spinal cord injury. Instead, treatment is initially focused on stabilizing a patient's condition and preventing further injury. Initial treatment also focuses on avoiding complications of a spinal cord injury and paralysis, such as urine/stool retention, cardiovascular or respiratory problems, or formation of blood clots. Surgery may also be performed to remove bone fragments or debris and install rods and screws to stabilize the spine to prevent deformity
Long-term treatment shifts to rehabilitation to maintain and strengthen remaining muscle function and fine motor skills and learn new adaptations for daily living. Long-term care will also include medications and treatments to avoid secondary problems from paralysis caused by a spinal cord injury, such as muscle spasticity, pressure ulcers, respiratory infections, and blood clots.
Compensation Available in Spinal Cord Injury Claims
If you sustained a spinal cord injury in an accident that was caused by another party's negligence, you may have the right to recover compensation for expenses and losses you incur because of your injury. Let a Philadelphia spinal cord injury lawyer with Villari, Giannone and Matteo seek financial recovery for your:
Medical treatment expenses, including ER and hospital care, surgeries, and medications
Costs of rehabilitation and therapy
Long-term care expenses, such as home health care services or renovations to your residence to install disability accommodations
Loss of income, future earning potential, and employment benefits, when you cannot work because of the effects of your spinal cord injury
Physical pain and emotional distress
Loss of quality of life caused by physical disability or reduced life expectancy because of your injury
Contact Our Firm For a Free Consultation to Learn More about Your Legal Rights from Our Philadelphia Spinal Cord Injury Lawyer
When you are focused on treating and rehabilitating a devastating spinal cord injury, let a Philadelphia spinal cord injury lawyer from Villari, Giannone and Matteo pursue compensation and justice for you. Contact us today for a free initial case review to learn more about how our firm can assist you with recovering the compensation you need and deserve. 
Frequently Asked Questions about Spinal Cord Injury in Philadelphia
Can I still pursue a spinal cord injury claim if I was partially at fault for my injury?
Yes. Both New Jersey and Pennsylvania follow what is known as the comparative negligence rule. In both states, you can still pursue a claim for compensation for injuries so long as you were not more at fault for causing your injuries than the party or parties you are seeking compensation from. However, you will still be held responsible for any share of your expenses and losses corresponding to your percentage of responsibility and your compensation award can be reduced accordingly. For example, if you would be entitled to $1 million in compensation for your spinal cord injury but you were 30 percent at fault for the accident or incident that caused your injury, a $1 million compensation award can be reduced by $300,000 in proportion to your responsibility for causing your injury.
How long do I have to file a lawsuit to recover compensation?
Under Pennsylvania and New Jersey law, you normally have two years from the date of an accident or incident that caused your spinal cord injury. If you file a lawsuit after the statute of limitations has run on your injury claim, you risk having your suit dismissed by the trial court and losing your right to financial compensation from those parties who are liable for your injuries and losses.
"Want to thank all of you once again not only for your professional services but your friendship and feeling like family through all of these past four years as we fought to rebuild Stefanie's life. I could not have made a better choice for helping us through this ordeal."

Karl

"They are all very helpful, caring and they do everything to try to make sure you as a client are OK and get you what you deserve. I would recommend them to anyone. They are a great law firm."

Tiffany

"I will happily be recommending your firm to anyone who may need your help in the future because of Jen, Eric and Brian."

Michelle
Hear What Our Clients Have to Say