Testimonials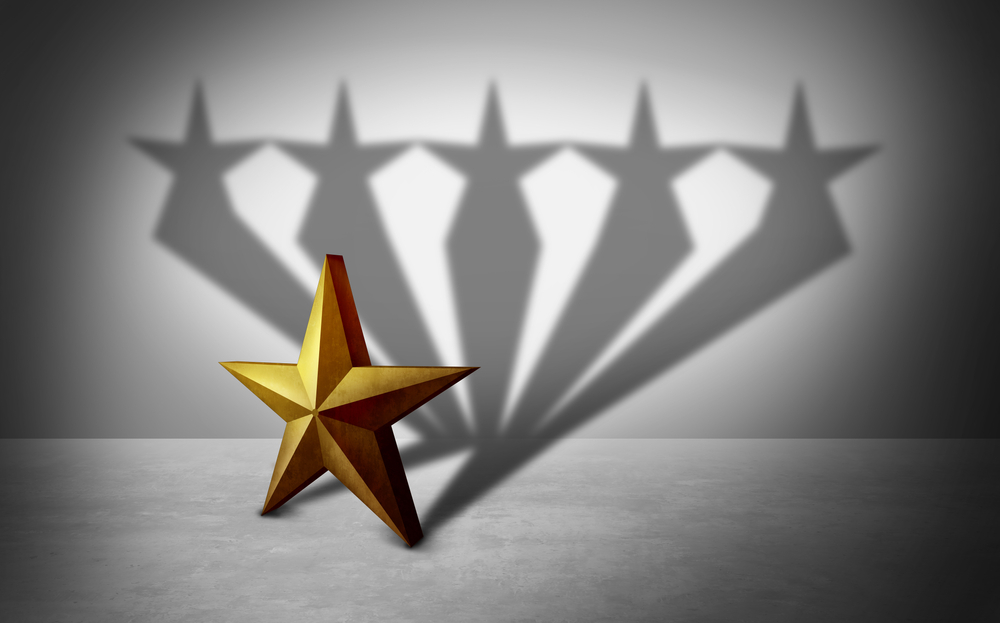 "He treated us like family."
What people say about us matters at Villari, Giannone and Matteo That's why we're proud of our positive reviews from people we helped at our law firm. We understand what a difference the right attorney can make with each case. That's why we work tirelessly to achieve positive results and obtain maximum compensation for clients.
But we also realize legal cases are about more than just money. Successfully resolving a legal case involves making sure the people we represent are satisfied with their specific outcome. That's why we regularly communicate with the people we work for.
"We never forget who's in charge," attorney Peter Villari said. "That's why we take the time to listen to our clients. It's why I give my clients my home number and my cell number and encourage them to contact me anytime."
Find out how we can help you. Schedule your free case evaluation today.
Real Reviews From Real People

"Want to thank all of you once again not only for your professional services but your friendship and feeling like family through all of these past four years as we fought to rebuild Stefanie's life.  I could not have made a better choice for helping us through this ordeal. I am thankful for God giving me and Karen the ability to help Stefanie, guiding me to you and the doctors, and restoring Stefanie, especially her sight which I still consider no less than a miracle on His part.  We will keep in touch.  Bless all of you and your families."
– Karl

"Eric is a very compassionate person. He cares about his clients, not just about money like most lawyers do. Everyone in the office is always there for you. They always call you back when you leave a message, keep you updated on your case. They try to help you, which I found amazing because most are all about money, but not Eric Frost or anyone in the office. They are all very helpful, caring and they do everything to try to make sure you as a client are OK and get you what you deserve. I would recommend them to anyone. They are a great law firm. I really appreciate everything they did for me and how caring and compassionate they all are. Eric Frost is such a good guy. He makes sure you get what you're supposed to, and he fights for you and I really appreciate him calling me when he didn't have to. Honestly, I would and will recommend them to anyone. Thank you all so much for everything."
– Tiffany

"If you are considering hiring a new attorney, you must go this office to meet Brian A. Rice. He will definitely handle your case fast and well, so trust me this is the best [law firm] in PA."
– S.J.

"I would like to take this opportunity to thank your law firm for representing me with my case. I would like to thank Brian and Karen for all their help and for being so understanding. I feel like I made new friends with them. I will tell all my riding friends how great your law firm has been. Thank you so much."
– J.C.S.

"I wanted to touch base as my case is winding up. We have had a positive outcome and are crossing our T's and dotting our I's as I write this. The team of people you had placed around me, Jen Pellegrino, Eric Frost, and Brian Rice have been more than wonderful."

"Jen was always pleasant in all her dealings with me and available to answer any questions I needed answered. She handled all the documentation I needed to provide and kept it in digestible bites of clarity for me. This is a very special gift considering as clients I am sure we can be very exasperating."

"Eric & Brian also did a great job of making me feel prepared and at ease. Eric handled my deposition prep and listened to what I needed that day and was incredibly supportive. He made sure I understood how to manage the situation. I think I even surprised him as I was not overly chatty during it. HA! I was glad he was there for me."

"I also felt very comfortable with you and the stress was taken out of a situation that could have gone very pear shaped. The young woman at the front desk who I cannot remember her name also made me feel very at ease as well. She always made me smile even on the longest of days."

"I will happily be recommending your firm to anyone who may need your help in the future because of Jen, Eric and Brian."

"Thank you for being part of my journey,"
– Michelle T.

"Thank you so much, Paul! It has been a great experience working with your firm. I just talked with one of my neighbors (who didn't choose your firm, but another one) who said he has not had any communication with his lawyers in several months! I had to fill him in on what had happened. I so very much appreciate your tenacity and great communication with us as clients! I hope we don't need your services in the future, but if we do, we know who to call!"
– Mary H.

"It was a Saturday morning. I woke up and knew immediately that something had changed. Something was different with my pregnancy and with my babies. It was to the point where the pain actually took my breath away. So, we called the doctor and he said to come down to the hospital." (Continue watching video below)
– Jane W.

"When my tractor-trailer suddenly lost its steering and rolled over, trapping me inside, my life flashed before my eyes. My injuries were horrible and I knew it wasn't my fault. The Villari firm took immediate action and found out that the steering mechanism was defective. My family and I are very grateful for their help and support."
– Jose G.

"This car came right through the stop sign and hit us. I was pinned inside. We tried to deal with the insurance company by ourselves but that turned out to be a big mistake. Fortunately, I called the Villari law firm in time. They explained the situation to me and were not afraid to take on the big insurance companies. I'm simply very pleased."
– Nancy C.

"Cody wasn't breathing, they put him on machines obviously and kept him alive and did all kinds of tests on him. He was in the hospital for 8 days but when we were released I was told he was fine, he'd be fine, but that wasn't the case. He did get a cerebral palsy diagnosis." (Continue watching video below)
– Mary S.

"We hired Peter Villari as our medical malpractice attorney and he fought for me and my wife to get us answers about what happened to our son during delivery. He treated us like family. I still remember, during the delivery the nurses kept trying to find a doctor. We knew something was wrong after our son was born….. he spent eight days in the hospital and when he was discharged they said everything was ok but it wasn't. Peter Villari fought for us to get us the answers and to get us the resources we needed for a lifetime of care for our son. Peter was our advocate and fought on our behalf, he was responsive and with us every step of the way during a tough process. He is an outstanding lawyer helped us a great deal. We recommend him highly to others dealing with medical malpractice issues….you will not be disappointed."
– Duane S.

"When I found out my daughter had cerebral palsy, the last thing I thought was that it could have been caused by a medical mistake. My credit was ruined from medical bills. We were living in my car. Because of Peter Villari and his kind, caring team of professionals today we have a home. Peter Villari gave my daughter hope; he gave us help and gave us a future." This man took a great deal of time to hear what we had to say and to get us answers. He fought for us like we were his family and I would highly recommend him. We were blessed to have met him."
– Selena

"My family is forever grateful for what Peter Villari has done for us. He is more than an excellent lawyer, he is an amazing man. My twin boys were born premature and after the boys were back home, I knew something was wrong. My one son was not hitting his developmental milestones after five months and I felt like something may have been done wrong during my labor and delivery but couldn't get answers from the doctor of the hospital. I was referred to Peter Villari and talked to some other families that he also helped that were affected by medical malpractice birth injuries to their children. He sat with me and my family numerous times and took the time to hear us out, he conducted a long investigation and got us the answers that we needed. The doctor made mistakes and Peter found out that my son's birth injury could have been prevented. Peter responded right away every time to every question and request we had and his compassion and caring way were just what we need at this difficult time. My son has had over twenty surgeries and requires a lifetime of care, we would not be where we are now without Peter. He helped us establish a lifetime care plan for my son and as a result we recently were able to purchase a special van to transport my son and also move into a handicap-accessible home. He is as knowledgeable about medicine as he is law and I highly recommend him to anyone seeking a knowledgeable, experienced and caring medical malpractice lawyer."
– Elena
"Want to thank all of you once again not only for your professional services but your friendship and feeling like family through all of these past four years as we fought to rebuild Stefanie's life. I could not have made a better choice for helping us through this ordeal."

Karl

"They are all very helpful, caring and they do everything to try to make sure you as a client are OK and get you what you deserve. I would recommend them to anyone. They are a great law firm."

Tiffany

"I will happily be recommending your firm to anyone who may need your help in the future because of Jen, Eric and Brian."

Michelle
Hear What Our Clients Have to Say