Philadelphia Car Accident Lawyer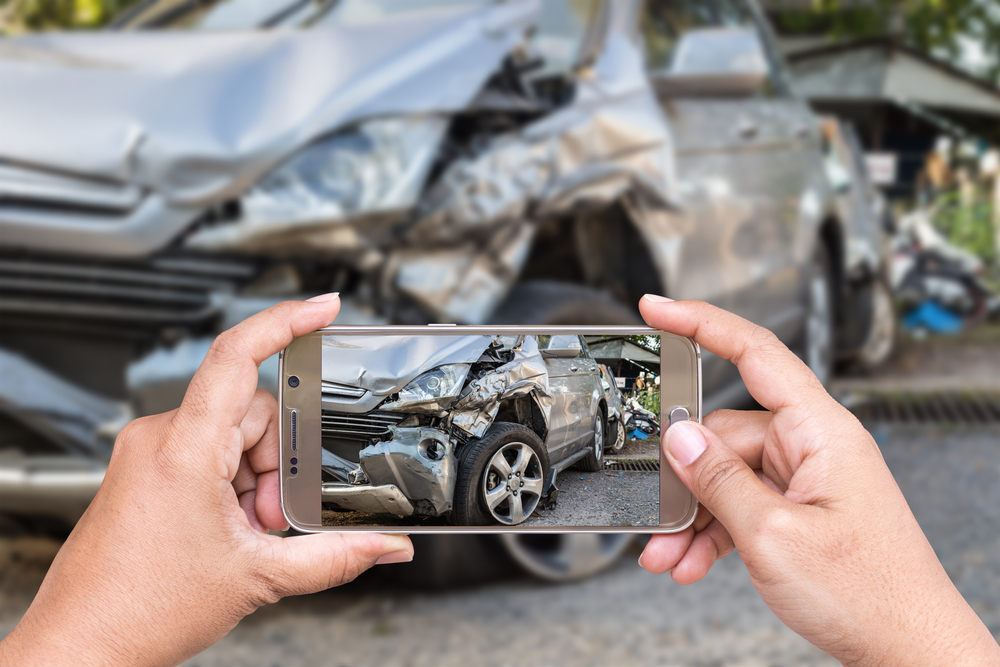 Experienced Auto Accident Attorneys Represent Clients Injured In Car Accidents Due To Another Person's Negligence In Pennsylvania And Throughout New Jersey
"Our clients help drive the case"
Dealing with a car accident caused by another driver can be complicated. You may be in pain due to a severe injury. You might not be able to work for several days or weeks or much longer while you recover from your crash. Medical bills can add up fast. Insurance company officials can be aggressive. Knowing what to do next can be confusing. That's why a dedicated Philadelphia car accident lawyer from our firm is ready to help.
Our auto accident attorneys have decades of experience handling complicated cases for the injured. We know what to do, what questions to ask, and how to take that information and turn it into a winning legal case. That's why we have such a strong track record of success. That's why we want to meet with you. Schedule your free case evaluation today. We proudly serve Philadelphia, Conshohocken, and communities throughout Pennsylvania – as well as Marlton and all of New Jersey.
You Decide What Happens
One of the keys to our winning approach with car accident cases involves our attitude toward our clients. We'll listen. After you tell us exactly what happened, we'll explain all the legal options available to you.
That way, you can make smart decisions about what you want to do after your accident. As your attorney, we can help you achieve your goals and handle all the paperwork associated with your accident claim. A trusted auto accident attorney from our firm is ready to answer all of your questions, including:
You can view more questions and answers to FAQs About Car Accidents here or read on for more information.
A Philadelphia Car Accident Lawyer Is Always Available For You
After your initial, free consultation, you will likely have many other questions about your car accident. That's normal. That's why we're available when you need us. You can reach a Philadelphia car accident lawyer from our firm anytime – day or night. We give out our home phone numbers – and we return calls promptly.
If you want to see your case file, all you have to do is come to our office and ask for it. We firmly believe our clients should know everything about their case and the status of our investigation.
Our lawyers are here to help you after you've been injured in a car accident. Contact us and schedule an appointment today. We can meet with you in one of our Philadelphia area offices or anywhere that's convenient for you, including your home or your hospital room. You decide.
"Our clients help drive the case," attorney Peter Villari said. "We will explain your options to you, and then together with you we will decide what happens. We are here to make sure you realize your goals where possible."
How Can a Philadelphia Car Accident Lawyer Help?
In most cases, accident victims need to negotiate with insurance companies to obtain the financial compensation they deserve. A car accident lawyer can deal directly with the insurance company on your behalf. If the insurance company refuses to cooperate, an attorney can help you take them to court.
Car accidents are complicated. Right from the moment you hear and feel crunching metal and shattering glass, your life changes. You need medical treatment. You can't work. Your car needs to be fixed. All these things add up fast – medical bills, lost income, car repairs.
If you don't take action, you might end up having to paying for your accident – even if you didn't do anything wrong. You need help fast. You need a lawyer who knows how the system works. You need someone who knows how to deal with insurance companies and knows how to get you the money you deserve. You need Villari, Giannone and Matteo
What Should I Do If I'm Involved In a Car Accident?
Immediately after the accident
Call for an ambulance if anyone's hurt – Even if you feel fine, have a medical professional examine you right away to make sure you don't have a life-threatening internal injury. If not treated right away, a traumatic brain injury, a severe head injury, or another type of injury can have serious consequences. Get medical treatment immediately.
Contact the police – Make sure a police officer investigates your accident. Having an official police report for your accident can often make a big difference in the outcome of your case. Insurance companies pay close attention to what the investigating officer wrote in your police report for your accident. You and your lawyer should do the same. Carefully review your report and make sure all the details are accurate.
Get the other driver's contact and insurance info – If you are healthy enough to do so, get the other driver's name, address, phone number, and insurance information. Feel free to give the same information to the other driver. However, do not discuss your crash. Anything you say – even something as simple as "I'm sorry" – could be used by the at-fault driver's insurance company to dispute your accident claim.
Write down details about the crash – As soon as possible after your accident, write down everything you can remember about your accident, including if the other driver ran a red light or a stop sign. Also, was the driver obeying the posted speed limit? Does any particular part of your body still hurt? Every detail counts. The more information you have about your accident, the better.
Talk to witnesses and get contact info – If someone saw your accident, make sure you or someone you trust gets the witness's full name and phone number. Eyewitness testimony can be a powerful piece of evidence in an accident investigation.
Soon after the accident
Get checked out by a doctor – Don't try to diagnose yourself. Have a medical professional examine you right away. Ask for an X-ray, MRI, or CT Scan if you believe you have a serious head injury. Your health matters most
Attend follow-up appointments – Make sure you attend all follow-up appointments with your doctor after your accident. If you miss an appointment for any reason, the insurance company for the at-fault driver could use your absence as evidence that you don't have a serious injury and may deny your injury claim.
Don't talk to anyone about the crash – Anything you say or write about your accident could be used as evidence to deny your claim. This includes social media posts about your accident. Insurance companies carefully review such posts in search of evidence to reduce or deny accident claims.
Obtain a copy of the official accident report – The investigating officer will create an official police report for your accident. It's critical that you carefully review all the details in this document to make sure everything's correct. The slightest mistake could affect the outcome of your accident claim.
Contact our law firm – The sooner you have a lawyer on your side, the better. Your attorney can answer any questions you might have, explain how the legal process works, and get right to work on your accident case.
Contact your insurance company – Tell your insurance company you have been in an accident caused by another driver.
Don't talk to other driver's insurance company – Don't be surprised if the other driver's insurance company contacts you soon after your accident. Their questions might seem simple or straightforward. Don't trust them. In most cases, insurance companies simply want to gather information they can use to deny your claim. You do not have to answer their questions. If they want more information, simply tell them to talk to your lawyer.
How Do I Read My Pennsylvania Accident Report?
The police officer responding to your car accident will fill out an official accident report, known as the "Commonwealth of Pennsylvania Police Crash Reporting Form." This report will show, in the officer's opinion, how the crash occurred and who the officer believes was at fault. An accident report is a critical piece of evidence for obtaining the financial compensation you rightfully deserve for your accident-related expenses.
Who Determines Who Is At Fault?
Many people will often have a lot to say about who caused your collision. First, there's the police officer who investigated your crash. The officer will create an official police report for your accident. Then the insurance companies often get involved. They are very concerned about determining who was at fault since they're often the ones responsible for compensating injury victims. But you can be part of this conversation as well, especially when you have a lawyer working for you. Your attorney can present evidence in support of your case and deal directly with the at-fault driver's insurance company on your behalf. That way, you can make sure you are not blamed for causing a crash that was not your fault.
What Can I Be Compensated For?
If another driver clearly caused your crash, you should be financially compensated for all your accident-related expenses. This includes short-term expenses right after your accident, including emergency medical treatment for a severe injury. But that's just the start. You should also receive money for long-term expenses years after your accident, including follow-up medical care and replacement income if you cannot return to work due to a permanent disability. It's also important to realize you often only have one opportunity to get the money you deserve for all past, current and future expenses. Make the most of your opportunity. Have an experienced lawyer demanding the maximum financial compensation for you.
How Much is My Claim Worth?
Every accident claim is different. Some might be worth a few thousand dollars. Others can be worth significantly more. The difference often depends on many different factors, including the severity of your injury and how much time you need to recover from your accident. That's why it's important to have an experienced attorney on your side who can accurately estimate how much money you should receive for your injury claim.
Obtaining full and fair compensation for your accident can often be a challenge. That's because insurance companies often challenge every piece of evidence that's in your favor.
That's why you need Villari, Giannone and Matteo on your side, defending your rights. We know how to take on insurance companies and win. We know how to read accident reports for the facts you need to build a strong legal case. Contact us to find out how we can help you.
What are the most common car accidents in Philadelphia? 
Intersection Accident
Red Light, Stop Sign Accident
Road Defect Accident
Winter Weather Accident
Texting While Driving
Texting while driving has become one of the leading causes of car accidents, even though texting while driving is illegal in many states, including Pennsylvania and New Jersey. That's because countless studies have shown that texting drivers are not paying attention to everything around them – they are distracted drivers. As a result, many texting drivers often crash into other vehicles, causing serious injuries or even fatalities.
Distracted Driving
Drivers always need to pay attention. Otherwise, they could cause a serious car accident that results in severe injuries or fatalities. When most people think of distracted driving, they think of texting drivers or people talking on the phone while driving. But cellphones are only one form of distraction. Other ways drivers can be distracted include adjusting the radio, eating while driving, applying makeup, or attempting to operate a GPS. All are dangerous activities while driving.
Drunk Driving
The dangers of drinking and driving have been well documented for decades. Drunk driving is a serious crime in every state. Even so, some drivers ignore the law and put everyone on the road at risk. If you or a loved one was seriously injured or killed in a car accident caused by a drunk or distracted driver, don't simply assume the police and insurance companies will take care of everything. Make sure you have an experienced lawyer working for you.
Speeding
Speeding remains one of the leading causes of car accidents. Some people might not think that speeding is a serious offense. But the reality is, speeding drivers have less time to stop or avoid an accident due to driving excessively fast. Many drivers who cause speeding accidents might deny driving over the speed limit. But evidence from the accident scene (including skid marks, severity of damage) often confirm that the driver was driving too fast.
Reckless Driving
Drivers need to obey the rules of the road in order to avoid a car accident. Unfortunately, some drivers don't think the rules apply to them. Reckless driving accidents occur for many different reasons. Examples of reckless driving include tailgating, changing lanes without warning, weaving in and out of traffic, and cutting other drivers off. If a reckless driver caused your crash, contact us. We can help you hold them accountable.
Rear-End Collision
Rear-end collisions remain the most common car accidents in Pennsylvania, New Jersey, and elsewhere around the country. Some people might think these accidents are minor. But if you've been in a rear-end accident, you know very well just how serious such collisions can be for everyone involved. Back, neck injuries (including whiplash), concussions, and traumatic brain injuries (TBI) are common. And in many cases, rear-end crashes are caused by distracted drivers, including texting drivers.
Head-On Collision
Among the most serious car accidents handled by our attorneys, head-on collisions often result in serious injuries or fatalities. Head-on crashes occur for many different reasons. Sometimes, drivers are distracted and drift across the center line into oncoming traffic. Other times, drivers fall asleep at the wheel and crash into an oncoming car. Whatever the reason, it's critical that you take your accident and your injuries seriously right from the start. Contact us today.
Hit-and-Run Accident
Perhaps one of the most upsetting – and frustrating – accidents we deal with at our law firm involve hit-and-run drivers. When drivers crash into another vehicle, they are obligated to pull over and provide insurance information in Pennsylvania, New Jersey, and many other states. Unfortunately, some drivers ignore these laws and leave the scene of a crash. This commonly happens with drivers who don't have insurance, who don't have a driver's license, or are engaging in illegal activity. However, you still have rights and should contact our law firm immediately if you have been injured in a hit-and-run accident.
Rollover Accident
Rollover accidents often result in serious injuries or fatalities. Such accidents occur for many different reasons. Sometimes, drivers are going too fast and the vehicle rolls over, especially on a corner or a turn at high speed. Other times, a design defect is to blame. Whatever the reason, rollover accident claims can often be extremely complicated. That's why it's critical that you contact our law firm immediately if you or a loved one was hurt in a rollover accident.
Red Light, Stop Sign Accident
Drivers who fail to stop at a stop sign or red light put everyone on the road in danger. When drivers run a red light or a stop sign, they often crash into the side of another vehicle, causing a T-bone or intersection accident. So why do drivers run red lights or ignore stop signs? Sometimes, they're distracted. Other times, they're drunk or asleep at the wheel. Whatever the reason, injury victims have rights. And we can fight for them.
Intersection Accident
Intersections in cities like Philadelphia or even small towns around the country can be very dangerous. That's because so many drivers aren't paying attention, resulting in intersection accidents due to negligence. Sometimes, these accidents are T-bone accidents (one car driving into the side of another). Other times, these crashes are rear-end or head-on collisions. Whatever type of intersection accident you're dealing with, we can help.
Winter Weather Accident
Winter weather can make driving treacherous in Pennsylvania, New Jersey and other northern states. Drivers need to slow down or leave enough space between them and other drivers if there's snow, ice, or sleet on the road. Otherwise, they could cause a car accident. Experienced drivers know how to drive defensively in the snow. Unfortunately, not everyone knows how to drive in winter weather in the Northeast. If you've been in an accident, contact our law firm.
Road Defect Accident
Road defects often cause serious car accidents in Pennsylvania, New Jersey, and other states. Some of the most common road defects that pose a danger to drivers include potholes, poor drainage (especially during rain or snowstorms), missing guardrails, unmarked hazards, cracked pavement, missing lane markers, poor lighting, inadequate traffic signage or traffic lights. Whatever the cause of your crash, contact us. We're here to help you get your life back on track.
"Want to thank all of you once again not only for your professional services but your friendship and feeling like family through all of these past four years as we fought to rebuild Stefanie's life. I could not have made a better choice for helping us through this ordeal."

Karl

"They are all very helpful, caring and they do everything to try to make sure you as a client are OK and get you what you deserve. I would recommend them to anyone. They are a great law firm."

Tiffany

"I will happily be recommending your firm to anyone who may need your help in the future because of Jen, Eric and Brian."

Michelle
Hear What Our Clients Have to Say