Philadelphia Explosion and Fire Accident Lawyer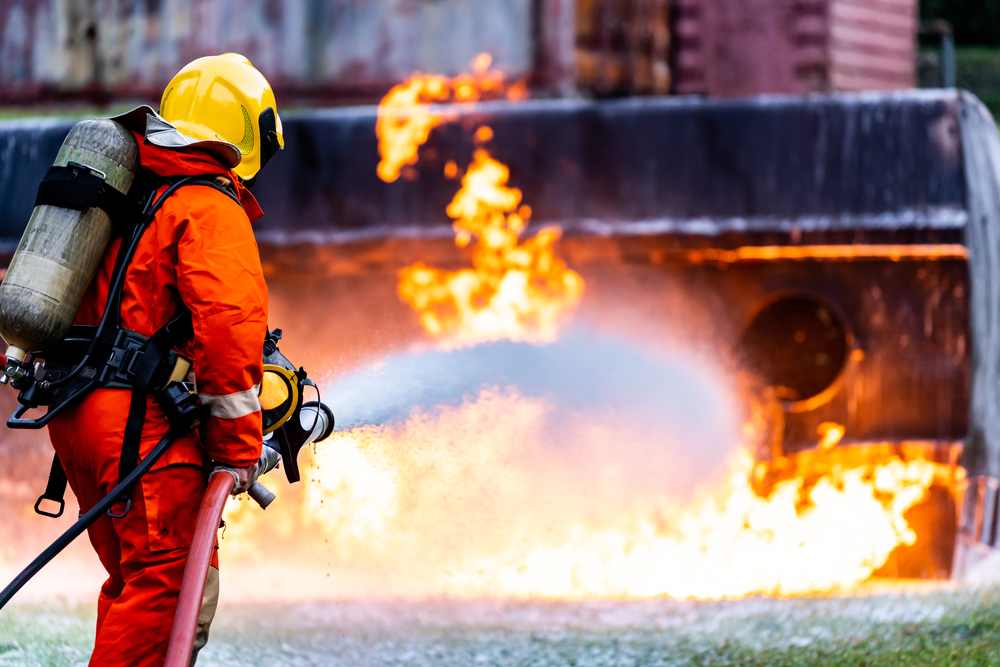 Villari, Giannone and Matteo's Experienced Legal Team Handles Accident And Injury Cases In Pennsylvania And Throughout New Jersey
Few workplace accidents can be as frightful and harrowing as an on-site explosion or fire accident. By their very nature, explosion and fire accidents can cause extensive damage, long-term injuries, and even death. If you or a loved one was harmed in any way in a workplace accident or suffered injuries or losses of other types in a workplace explosion or fire accident, contact the Philadelphia explosion and fire accident lawyer with Villari, Giannone and Matteo today for a free case evaluation.
Explosion and Fire Accidents Can Cause Severe, Long-Term Losses and Injuries
Construction work can be very dangerous, as is work in the chemical, manufacturing, mining, and heavy machinery industries. We rely on businesses and workers in these industries to provide the goods and services we need, and doing so often involves dangerous, explosive, and combustible substances and/or corrosives. From volatile chemicals in the manufacturing and agriculture industries to the fuels, machinery, and high temperatures of many factory work floors such as steel mills, mines, and foundries, these workplaces see more than their share of fires and explosions.
Some of the personal injuries, losses, and damages that individuals can suffer in an explosion or fire accident include:
Bone breaks and fractures
Burns, contusions, cuts, and lacerations
A loss of limbs
A loss of sensory organs such as the eyes
Permanent facial scarring or disfigurement
An inability to work or live and move freely and independently
Medical bills and treatment expenses
Lost income
Property damage
Pain, suffering, and mental or emotional trauma
The loss of a loved one
Funeral and/or burial/cremation expenses
These are serious injuries and losses, and you have the right to file a compensation claim if you suffered any of these losses or damages in an accident that was not your fault. For a thorough investigation of your case and to learn more about what we can do for you and what you should do after suffering in an accident, contact the Philadelphia explosion and fire accident attorneys at Villari, Giannone and Matteo for a free case evaluation.
Common Causes of Explosion and Fire Accidents
The first step in any personal injury case is determining how and why the accident in question occurred. As outlined above, explosion and fire accidents can occur in a variety of industries. The causes of these accidents, however, usually involve one or more of the following:
Unsafe compressed gas cylinders
The mismanagement or mishandling of flammable or combustible liquids or gasses
Poor maintenance of chemical tanks or drums
Unsecured heating devices or exposed power elements
The misuse or mishandling of explosives such as dynamite
Vehicles and heavy machinery
Electrical malfunctions
Gas leaks
Chemical leaks
Welding-related mishaps
Unsafe static electricity discharge
Poor worker training or supervision
Inadequate safety measures
Defective equipment
Villari, Giannone and Matteo's Philadelphia Explosion and Fire Accident Lawyer Will Investigate Your Case
Our team will investigate your accident to determine how and why the explosion or fire in question occurred. Based on our findings, we may be able to hold one or more of the following parties at fault for the accident:
Your employer
A workplace supervisor or operator
A worksite owner
A commercial vendor or product manufacturer
Another worker
Businesses use worker's compensation insurance policies to cover losses and damages that arise from workplace accidents. However, insurance companies will work to discredit your claim and/or minimize the payout they make to you.
Our job is to ensure that you receive the full compensation for your losses and injuries that you are entitled to by law. To do this, we will:
Gather evidence to prove how the accident occurred
Interview eyewitnesses
Gather maintenance records and worker logs
Obtain CCTV, video, and/or photo evidence of the accident
Review the laws and safety rules that apply to your case to determine employer adherence to those rules
Quantify your losses
Obtain expert testimony (such as doctor's statements) attesting to the severity of your injuries
Help you understand the policy limits, filing requirements, and other procedural steps that you must complete before winning a full and fair settlement
Contact Villari, Giannone and Matteo's Philadelphia Explosion and Fire Accident Attorney Today to Initiate the Filing Process
It can take time to gather evidence and build a case, and fighting a case while you are injured can be difficult. Leave the case to our team of dedicated and professional personal injury and accident attorneys. We have the legal knowledge and expertise needed to handle complex explosion and fire accidents, so contact us today for a no-obligation case evaluation.
Frequently Asked Questions About Explosion and Fire Accidents
What is my claim worth?
That depends on the severity of your injuries, how the accident in question was caused, and the coverage limits of your employer's worker's compensation policy. If you only sustained minor injuries in an explosion or fire, then you typically cannot file a claim for more compensation than what those injuries are quantified to be worth. This means you can only recover basic medical treatment costs and perhaps lost income. Severe injuries that inhibit your ability to work or live and move freely would be worth much more but are harder to push through with the insurance company. We will help you in both cases and will fight for the compensation you deserve.
Do explosion and fire accidents only occur in construction or heavy industries?
No. Workers in retail, corporate offices, and other non-industrial settings can also suffer explosion and fire accidents. According to this OSHA report, for example, gasoline flash fires, the unsafe use of propane, heater-related accidents, accidents in resin plants, and even the dangerous combustion of perfume can lead to dangerous fires and explosions. Wherever or however your explosion or fire accident occurred, we are here to help, so contact our Philadelphia explosion and fire accident lawyer today for legal assistance with your case.
"Want to thank all of you once again not only for your professional services but your friendship and feeling like family through all of these past four years as we fought to rebuild Stefanie's life. I could not have made a better choice for helping us through this ordeal."

Karl

"They are all very helpful, caring and they do everything to try to make sure you as a client are OK and get you what you deserve. I would recommend them to anyone. They are a great law firm."

Tiffany

"I will happily be recommending your firm to anyone who may need your help in the future because of Jen, Eric and Brian."

Michelle
Hear What Our Clients Have to Say