Philadelphia Nursing Home Negligence Lawyer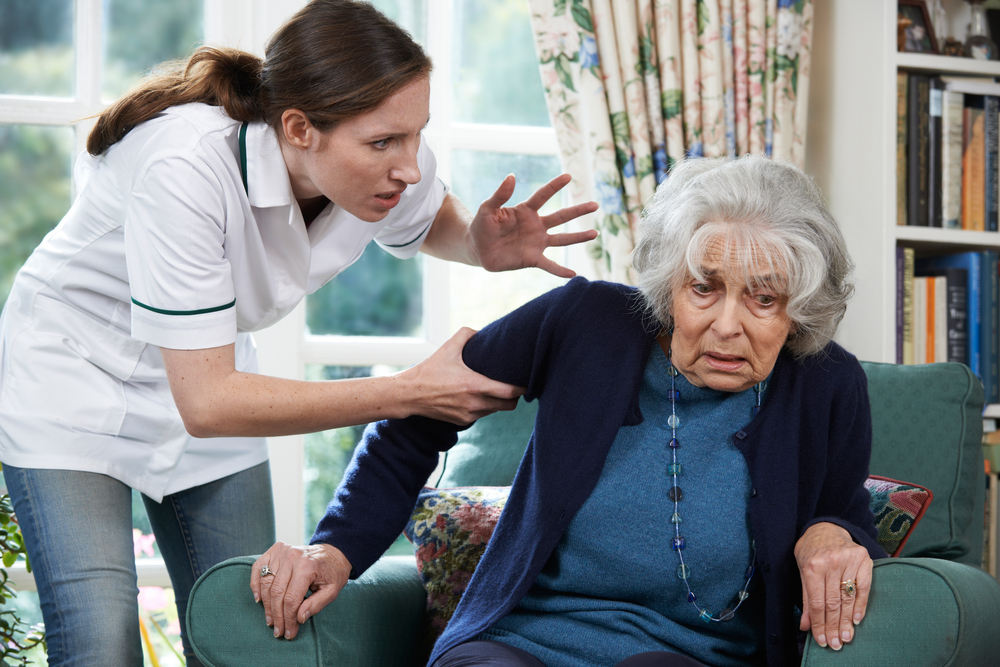 Our elder abuse attorneys put your family's interests first
We trust nursing homes to care for our loved ones in the later years of their lives. That's why nursing home abuse and neglect cases are so disturbing. Instead of our parents or other loved ones living comfortably in an assisted living facility, their health and well-being gets worse due to mistreatment by nursing home staff members.
Fortunately, your family's not alone. We can help. At Villari, Giannone and Matteo, our experienced nursing home neglect and abuse attorneys can work with your family to make sure your loved one's injuries are taken seriously and whoever harmed your family member is held accountable for their actions.
Based in Philadelphia and serving families throughout Pennsylvania and New Jersey, our law firm knows how the legal system works and knows what needs to be done to build the strongest possible legal case. That's why we have such a strong track record of success. If your loved one has been abused or neglected in a nursing home, contact us today.
Types of cases
There are many different types of nursing home abuse and neglect cases. Some of the most common – and most serious – cases we handle include:
Nursing home abuse
Physical abuse by nursing home staff members
Verbal or emotional abuse by staff members
Physical abuse by other nursing home patients
Sexual abuse by staff members or other patients
Nursing home neglect
Sepsis or other infections due to poor hygiene
Depression or other serious mood changes due to neglect
Patient given the wrong medication
Signs of abuse
Complaints of neglect or abuse by patient or resident
Sudden, unexplained health problems
Suspicious, sudden or unexpected coma or death
Unexplained mood change of patient or resident
Poor hygiene
Pressure sores or skin ulcers
Poor wound care
Nursing home prevents families from visiting patient
Why choose us?
Nursing home abuse and neglect cases can be extremely complicated. That's because the nursing home often denies doing anything wrong. Instead, they often claim that your loved one became sick or ill because they're older or had pre-existing health problems.
You know your loved one best. You know when something's wrong with them. That's why we want to help you hold the nursing home accountable for its actions. Whether it was hiring someone with a history of abusing patients or trying to cover up their reckless or negligent behavior, nursing homes must be held accountable for such behavior. We can even help you file criminal charges against the nursing home if necessary.
Tackling such tough cases can be challenging. That's because nursing homes often refuse to release details about your loved one's injury or illness. These companies also often have entire teams of attorneys defending their rights.
They don't intimidate us. We know how to investigate abuse or neglect claims. And we're prepared to take the nursing home to court if necessary. "We take these cases very seriously because they're about more than money," attorney Peter Villari said. "They're about someone's life." Find out how we can help you. Contact us and schedule a free case evaluation.
"Want to thank all of you once again not only for your professional services but your friendship and feeling like family through all of these past four years as we fought to rebuild Stefanie's life. I could not have made a better choice for helping us through this ordeal."

Karl

"They are all very helpful, caring and they do everything to try to make sure you as a client are OK and get you what you deserve. I would recommend them to anyone. They are a great law firm."

Tiffany

"I will happily be recommending your firm to anyone who may need your help in the future because of Jen, Eric and Brian."

Michelle
Hear What Our Clients Have to Say