Philadelphia Uninsured Driver Accidents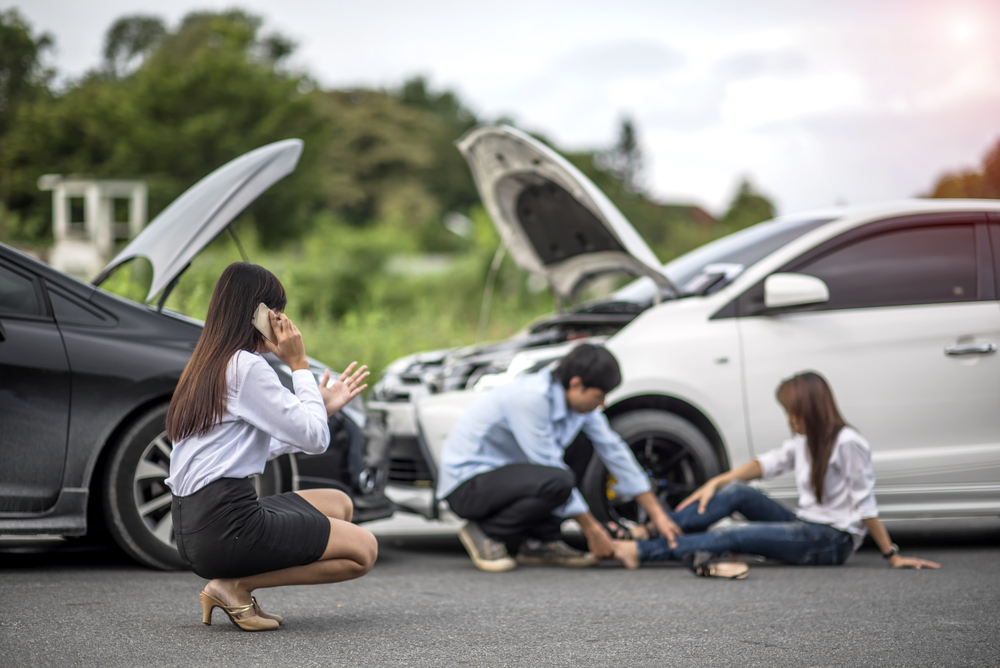 Our attorneys explain how the system works
Car accidents can be complicated under any circumstances. But if you're involved in a car crash with an uninsured driver, the legal issues can be even more complex. That's especially true in states like Pennsylvania and New Jersey, where all drivers must have insurance by law.
Knowing what to do after an accident involving an uninsured driver can be confusing. Since the other driver is breaking the law, the most important thing to do is to immediately call the police and report your accident. Then contact Villari, Giannone and Matteo
Based in Philadelphia and serving accident victims throughout Pennsylvania and New Jersey, our law firm has years of experience handling car accident claims involving crashes caused by uninsured drivers. We understand the laws inside out. We know what needs to be done to win.
Available legal options
Ideally, the uninsured driver who caused your crash will remain at the scene of the accident. Often, drivers without insurance will flee the scene of the crash, leaving you to deal with a hit-and-run accident. You must immediately call the police when this happens.
In either case, you will likely need to file an accident claim with your own insurance company. If you have extra insurance coverage for accidents involving an uninsured motorist, your insurance company should cover your accident.
But whether or not you have such coverage, don't assume that your insurance company will take care of everything. They're a business. And in an effort to maximize profits, many insurance companies do everything they can to reduce or deny accident claims.
How we can help you
Obtaining financial compensation after an accident involving an uninsured driver can be very complicated. And if you attempt to negotiate with insurance companies on your own, you will likely encounter fierce resistance and have a hard time getting the money you deserve.
Insurance companies don't intimidate us. We know how to negotiate with them. And if they refuse to cooperate, we're prepared to take them to court and fight for a fair and reasonable settlement offer or verdict on your behalf.
Your case is about more than just money. It's about holding people – and companies – accountable for their actions. Find out how we can help you with your uninsured car accident claims. Contact us and schedule your free case evaluation.
"Want to thank all of you once again not only for your professional services but your friendship and feeling like family through all of these past four years as we fought to rebuild Stefanie's life. I could not have made a better choice for helping us through this ordeal."

Karl

"They are all very helpful, caring and they do everything to try to make sure you as a client are OK and get you what you deserve. I would recommend them to anyone. They are a great law firm."

Tiffany

"I will happily be recommending your firm to anyone who may need your help in the future because of Jen, Eric and Brian."

Michelle
Hear What Our Clients Have to Say