How Much Is a Back Injury Worth in an Accident?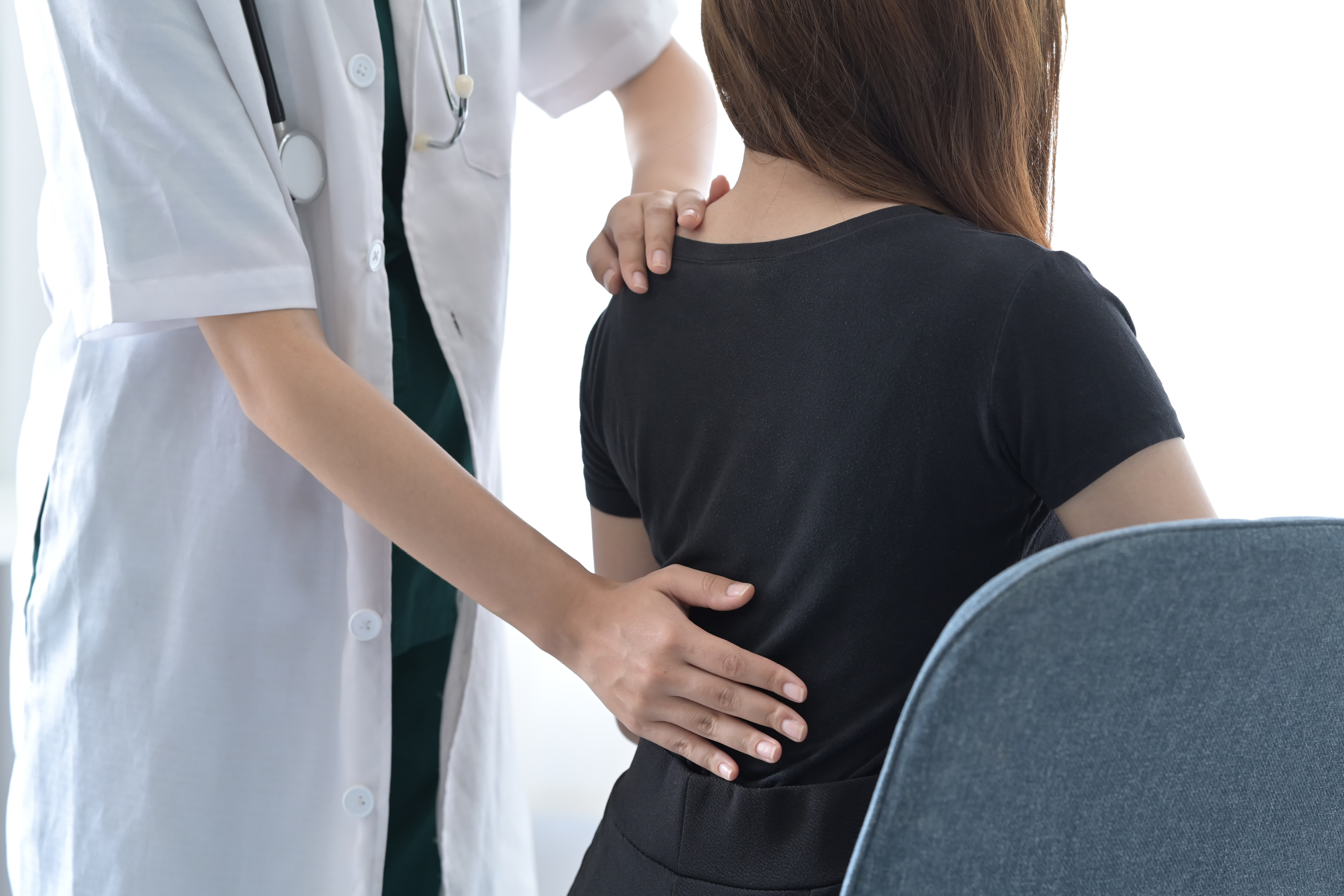 What is the Value of a Back Injury Case?
A back injury caused by an accident can be highly disruptive to your life. You are likely to have significant medical expenses, and it may be challenging to pay your bills because your injury has caused you to miss work. As you are considering your legal options for recovering compensation from the liable party, you may wonder how much your back injury case is worth and whether it will be enough to cover your expenses.
Unfortunately, it isn't possible to give a definitive answer on the value of your claim because a wide range of factors can impact your payout. However, a knowledgeable personal injury lawyer can explain more about the factors that could affect your settlement and describe the process for recovering compensation so you have a better idea of what to expect in your case. For more in-depth information regarding your unique situation, schedule a free consultation with our law firm today.
What Common Back Injuries Can Result From an Accident?
Many types of accidents can lead to back injuries, including car crashes, workplace accidents, slips and falls, and more.
Although there are a variety of ways your back can be harmed in these situations, some of the most frequently experienced back injuries include:
Spinal cord injuries: Any impacts to the spinal cord can result in bruising, lacerations, or other damage that can harm your nerves. Spinal cord injuries are an emergency and need rapid medical treatment. In serious cases, full or partial paralysis may result.
Disc injuries: A ruptured or herniated disc can occur if pressure on your back causes a disc to slip out of place or fracture. If it pinches a nerve, the pain may be intense.
Bone fractures: Like the other bones in your body, the bones in your spine are susceptible to breaking under pressure. The vertebrae may get hairline cracks or fracture entirely in severe cases. This can damage surrounding tissue and nerves and generally requires immediate treatment.
Whiplash: If a sudden force causes your neck or back to bend beyond its limits, you may suffer from whiplash. The hyperextension of the spine can cause damage to the vertebrae, discs, and nearby tissue and muscles. While some whiplash victims heal relatively quickly, others have long-term pain and issues.
Soft tissue injuries: An accident can cause strains, sprains, and tears in the tissues in the back, leading to pain, spasms, cramping, stiffness, and mobility problems.
Spinal cord injuries and fractures are some of the most significant injuries because they often result in long-lasting damage. They can even cause secondary complications that may impact the function of other organs, such as your lungs and heart. While these injuries typically lead to higher settlement awards, you should speak with a personal injury lawyer to better understand the potential valuation of your back injury claim.
What Factors Can Impact the Value of Your Back Injury Settlement?
Settlements for back injuries caused by accidents can range from a few thousand dollars to multi-million dollar awards. This wide variety in the value of the settlements awarded can be attributed to the significant number of factors the court or the insurance company considers when determining a fair settlement amount.

Some of the critical information that can have a bearing on the outcome of your case includes:
The severity of the injury.
The duration and extent of the pain involved.
The amount of disruption caused in your daily life and your ability to care for yourself and your family.
The presence of pre-existing back injuries.
Current and future medical treatment required for the injury, including surgeries, physical therapy, and injections.
Whether the injury has resulted in a permanent disability.
The impact of the injury on your income and ability to work, both short-term and long-term.
The strength and credibility of the evidence proving the defendant's negligence and liability.
The precedent for back injury settlement amounts in your jurisdiction.
The willingness and desire of the insurance company to negotiate and settle the claim.
Whether the plaintiff has legal representation and the experience of their legal team.
If malice, premeditation, or gross negligence was involved in your accident.
What is the Process for Recovering Compensation for a Back Injury?
If a negligent party caused your back injury, you have the right to seek compensation from them for your losses. The vast majority of back injury claims will be settled out of court through negotiation. During a negotiation, you or your legal team will meet with attorneys from the liable party and/or their insurance company in an attempt to reach a settlement that adequately accounts for the damages you've suffered. It is vital to remember that once you accept a settlement agreement, you cannot make another attempt later to collect further expenses.

A knowledgeable personal injury attorney will ensure that you are properly valuing your claim and not accepting a lowball offer from the insurer. If you are unable to reach a settlement through negotiation, you can take your lawsuit to trial, where the court will resolve the issue.
What Damages Can a Personal Injury Lawyer Help You Secure?
In a lawsuit, the damages you can recover are broken into three categories:
Economic damages: These are monetary losses you've suffered due to the back injury, including medical bills, lost wages, a loss of earning capacity, expenses for services such as home health care, the cost of disability modifications to your home and vehicle, and more.
Non-economic damages: These losses are harder to quantify because they are less tangible, but they can have a massive impact on your life. Examples are pain and suffering, emotional distress, reduced quality of life, and disfigurement.
Punitive damages: In rare circumstances, the court may award punitive damages to punish the defendant for their behavior if they acted maliciously or displayed gross negligence.
If you have suffered a painful back injury due to another individual's negligence, you deserve to get the maximum settlement you are entitled to. The compassionate lawyers at Villari, Giannone & Matteo P.C. are here to fight for your full recovery. Contact our law firm today to schedule a free case evaluation to learn more about your legal options: 610-609-8477.
"Want to thank all of you once again not only for your professional services but your friendship and feeling like family through all of these past four years as we fought to rebuild Stefanie's life. I could not have made a better choice for helping us through this ordeal."

Karl

"They are all very helpful, caring and they do everything to try to make sure you as a client are OK and get you what you deserve. I would recommend them to anyone. They are a great law firm."

Tiffany

"I will happily be recommending your firm to anyone who may need your help in the future because of Jen, Eric and Brian."

Michelle
Hear What Our Clients Have to Say